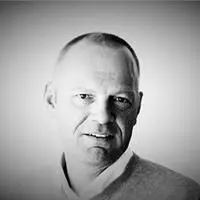 Kris Buggenhout
Marshall Goldsmith Certified Executive & Team Coach
Global Coach Group Certified Coach
Certified Global Leadership Assessment 360 Practitioner
Professional Certified Coach (International Coach Federation)
Certified Team Coach (Team Coaching International)

To connect via LinkedIn or e-mail, use : [email protected]

For over 20 years Kris's passion has been helping leaders to take their leadership and relational skills to a higher level. "When we focus on clarifying what is being observed, felt and needed, rather than on diagnosing and judging, we discover the depth of our compassing" is the foundation of Kris' coaching and is the philosophy behind his clients' many successes.
More than 15 years of business experience in senior management HR roles at companies as Pfizer, British American Tobacco, BMW and Kraft Foods set the robust foundation for Kris's corporate leadership experience. His dynamic work in Leadership and Talent Development launched Kris into facilitating leadership programs and internal coaching. Kris' talent for developing leaders to reach their full potential, and rich experience in the corporate world, led him to pursue coaching.
Over 15 year of coaching leaders have given Kris keen insight on what companies seek in executive leadership. Coaching companies such as Mercedes-Benz, Scania, Infrabel, Stepstone, NN, ScioTeq, Eandis, ING, Darling Ingredients have allowed Kris to further refine his knowledge and passion for promoting growth and success in the leaders he coaches. As Executive & Leadership Coach Kris focuses on leadership behavior, communication style, team building and interpersonal skills. As a former savvy business leader, Kris helps his clients maximize their talent advantage by drawing on his proven strategic thinking and interpersonal skills, ultimately allowing them to achieve lasting, transformative results.
Qualifications & Accreditations
An experienced and highly educated executive coach, Kris has a Master's degree in Industrial Psychology from KUL and a Bachelor's degree in Business Administration from VUB.
He obtained certifications and accreditations from recognized global executive coaching organizations, including
Marshall Goldsmith Coaching

Global Coach Group

International Coaching Federation Professional Certified Coach

Team Coaching International